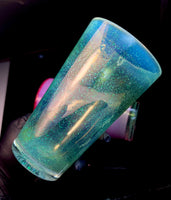 Join the Lude Club!
Join the Lude club
This month features 2 10mm rigs for the 5 dollar heady drawings.
1 pink Slyme over lava with a Pelican, sticker pack and 10mm black market Quartz auto spinner bucket.
1 Portland green 10mm rig in a pelican with a sticker pack.
sign up/buy here!